All types of wedding gowns, bridesmaids, prom, mother of the bride and special occasion wear taken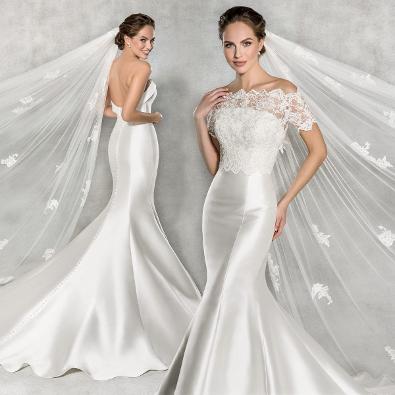 With over 30 years of experience working with the bridal industry you are in safe hands.
Remodelling
Restyling
General Repairs
Sizing alterations
Call Karen on 07720 351 888 or email: KAREN@BRIDALGOWNSCOVENTRY.CO.UK
All work has a full written quotation at the first fitting, there are no hidden fee's.
Please always contact before attending the shop if you do not have an appointment.
Testimonials
"Hi Karen, Just wanted to say a massive thank you to you for A) getting me my dream dress and then B) making me feel like a compete princess in it. The wedding was amazing and more than me and Chris could have ever dreamed for. Thank you so much for the excellent service that you provided to me and my family, I would highly recommend you and you put me at ease from the work go. Hope all is well and I will be back to see you in the autumn as I would like you to turn my beautifull dress into a christening gown for my first born......between now and then I will start working on that". Love and best wishes, Mrs Natalie Kinnie xxx
"Hi Karen, sorry it has taken me a while to send this but hope its ok.
The second I walked into Proposals I was warmly welcomed even though I didn't have an appointment. My sister had been in previously and was very impressed with their dresses. I found a dress that I really liked. As soon as I put it on I knew it was the dress for me. Karen was happy to let me try different veils with different tiara's and gave myself and my family to choose our favourite one. Karen did the measurements for the alterations then and there. Six days later I was in for my second fitting, the body had been adjusted perfectly and now I had my shoes she did the measurements for the length. My third and final fitting was only 8 days after my first. The dress was perfect.
Karen was amazingly helpful, she made me feel so comfortable in the store and at no time felt rushed to make a decision like I had in other stores. I highly recommend Proposals to anyone after great service and amazing dresses"
Caroline
226-226 Holbrook Lane, Holbrooks, Coventry, CV6 4DD